Nancy Kapp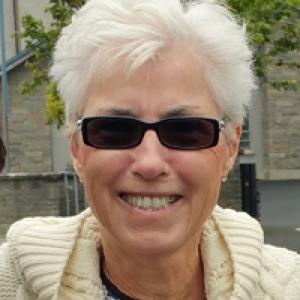 President & Chief Executive Officer
Nancy J. Kapp President and Chief Executive Officer of The Renaissance Companies. She founded Renaissance Realty Group, Inc. and RRG Development, Inc. in 1985. She added Carlton Development Corporation in 1991 to do market rate residential development. These three separate entities became known as The Renaissance Companies in the mid-1990s.
Ms. Kapp's main focus is securing deals – financing and developing them. She is well-versed in the job of assembling the complex, layered financing packages that are part of Section 42 development. She has also assembled a number of private investment consortiums to provide equity for TRC market-rate deals.
As manging member of HR Capital (a Renaissance affiliate specializing in Opportunity Zone and capital projects), she works the capital stack and is lead on development. She brings a wealth of financial experience to HR Capital, having conducted multiple equity raises for Renaissance, as well as her extensive LIHTC work.
She has been instrumental in creating many start-up organizations, from a market rate condominium listing service to a non-profit social service agency, Renaissance Social Services, Inc. She is a co-founder of Honor Flight Chicago, has been a major fundraiser for the Muscular Dystrophy Association, co-organized the 2006 Freedom Walk in Chicago commemorating 9/11 and has been actively involved in several grass root organizations.
Nancy has a home in Naples, Florida, as well as her in-town condo above the store in the Bucktown area of Chicago.