Libby Godecke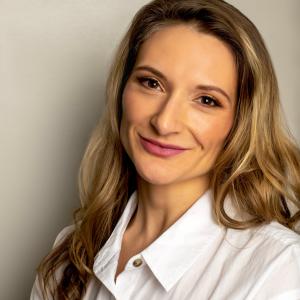 Libby is excited to join the management team at Greenview.
She joined Renaissance in 2010 as Life Enrichment Director of Greenview Place, where she developed a program of daily activities for the newly opened building. Her programming, which included fitness, art, crafts and inter-generational activities with elementary students, created a sense of community, friendliness and neighborliness, while also serving individual resident needs.
After ten years, Libby was promoted to Management Coordinator. As of 2022, she now serves as the building's Assistant Executive Director, where she combines her same passion for resident quality of life with her knowledge of administration and state of Illinois Supportive Living regulations.
She has been with Renaissance since earning her master's degree from Saint Louis University.
Libby and her family live in Chicago.