Jeanmarie Kapp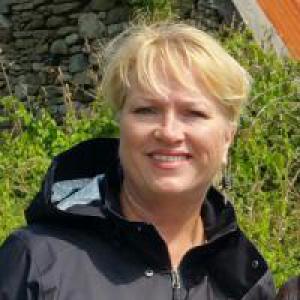 Jeanmarie Kapp joined TRC in 1990 and serves as the Chief Operating Officer. She oversees all company operations, providing direct guidance and policy creation for Human Resources, IT, Accounting and Property Management. She also acts as Owner's Representative for the company's development projects. She is tasked with setting standards and ensuring performance of company divisions.
As a member of HR Capital (a Renaissance affiliate specializing in Opportunity Zone and equity projects), she brings a depth of design and construction experience to projects, helping increase investor return and asset stability by staying ahead of market trends. She acts as Project Manager for HRC's development projects, bringing together the design, engineering and construction teams to effectively produce excellent quality on or under budget.
Throughout her career, Miss Kapp has served a number of charitable organizations, most notably military charities. She is the founding President of Honor Flight Chicago, a group dedicated to bringing WWII veterans to Washington, DC for a day of honor. She has also served with Freedom Calls and was a founding member of We-Do-Care.
She lives in Central Oregon.